Cases
Project
Optrompmachine
Customer
Beutech BV
Description
A semi-automatic production machine for flaring large diameter PVC tubes. PLC controlled cycle, pneumatic driven movement and direct water cooling system with 3D printed housing for nozzles. Designed to be ergonomic for the operator.
Project
Windmill wing cutter
Customer
Certion BV
Description
A windmill wing cutting machine prototype, to be fitted on a telescoping handler. Hydraulic driven cutting blade.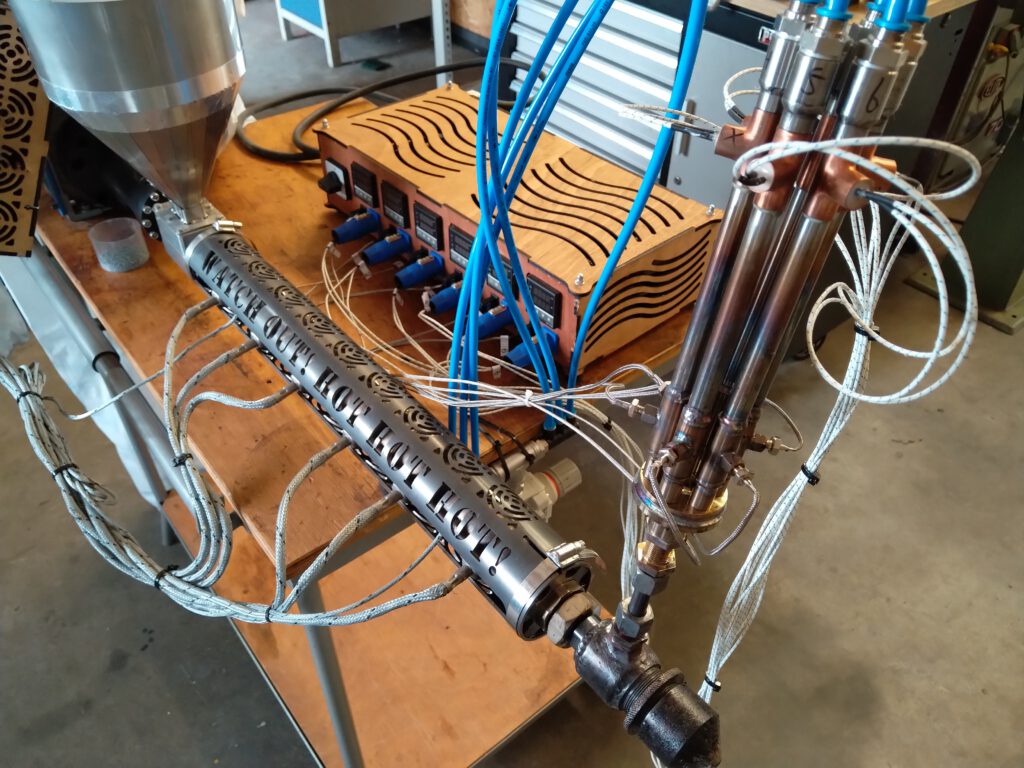 Project
PET fibre extrusion
Customer
Precious Plastic
Description
Made a compressed air heater and special nozzle to produce insulating material from PET.
What is your challenge?
The cases above are a few examples about the possibilities. Let us know your challenge and lets make a project. Contact us trough the button below.